And also dropped into Mary Mary to see Milano Chow's solo show.
A memorial exhibition of drawings, collages, paintings, prints and animations by much-loved artist Katy Dove (1970 – 2015). A former student of Duncan of Jordanstone College of Art and Design who created meditative spaces through her combinations of sound and image, and contemplative responses to colour and rhythm. On until 20th November. 
All from the DCA website
While footering around, asking the net yet more questions about Blade Runner (there are always more), I was targeted by my own t-shirt. I'm strangely proud. If you like Blade Runner, then you're bound to like… Click to make big…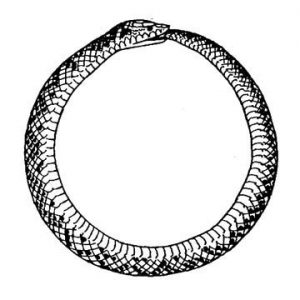 You can now grab any of the Transit publications for £5 at Aye- AyeBooks in CCA Glasgow, or online at  transitarts.bigcartel.com
Each limited-run zine contains experimental writing and image-based work in beautiful risograph print from the folks at Footprint Workers Co-op.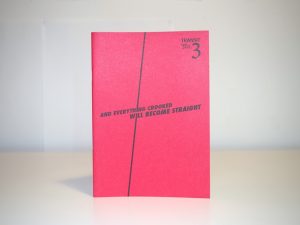 …are surely better than no cats at all? Went to Nicolas Party's opening at the Modern on Friday.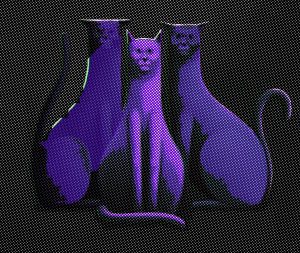 With a Keeprese salad (thank you Kirsty!) and a bottle of red wine in the boot, it was off to the Parsonage, to catch up on the latest. Actually, the museum has had a shot of cash and there was a great wee temporary curation by Tracy Chevalier of some of Charlotte's works and bits, Charlotte Great and Small.
Haworth's beer/fish and chips provision remains top notch. Night time graveyard planning meeting made all the more terrifying by crows dropping what sounded like bricks, tyre irons and so forth on our quaffing heads.
It's the last week of Kathryn Elkin's show Television at the CCA. Get along to see it.
And here's Kathryn on Vimeo.
I lay my cards on the table: there's nothing Neil Bickerton does that I don't like, artwise, certainly. And here is his latest, presented by gas-tower.com at the CCA and streamed live on YouTube. Around an hour of tense, often funny, always revealing, pizza-threaded stuff. This is who's using the internet and this is how they are using it my friends. Eye opening/watering for this (virtual) net refusenik/luddite.
It's Neil's lightness of touch that makes this all the more compelling.
Start watching at 18.53 minutes.
Another triumph from Lorna Macintyre in the ludicrous, palatial, often edible environs of Mount Stuart. Also featuring excellent works, old and new by Kate Davis, Lucy Skaer and Monya Flannigan and, as they say, much much more. Visit the website here:
No images emerging as yet, so here's a beauty of Lorna's made for the recent exhibition Ur Phenomenon, a two person show with Nick Evans.