Michael Clark, Cosmic Dancer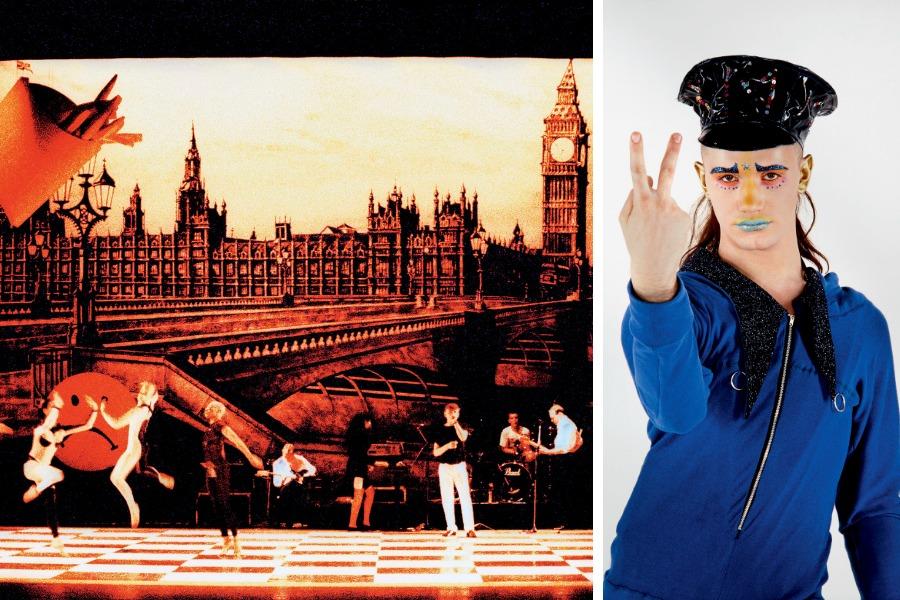 'Are you a fucking dancer or a fucking chancer, son?' (Factory foreman to a young engineer & Ziggy lookalike, Weir Pumps circa 1973, nothing to do with MC really).
In the fine company of MLitt Fine Art Practice, I caught up with the reality of a catalogue which had kept me company through lockdown and drooled/gasped as per at Michael Clark (Company) at the V&A, Dundee. While you can see a lot of the footage online, you can't argue with the quality of the install & to see costumes & Bodymap items up close was a thrill which sent me into a particularly outre Dunders charity shop raid over lunch. Things you really can't see online and which were incredible included the two Sarah Lucas/Michael Clark collab rooms and the Susan Stenger/Sophie Fiennes/MC Company's current/SEE, plus a nice chunk of paper ephemera. Michael Clark feels current and wild and required still.
Here are Stenger & Fiennes talking about their relationship with MC & here's a link to 60 seconds of the V&A show. Here's a fragment which appeared in Hail the New Puritan (1986).
We also popped into DCA to see work of a very different tone Douglas Gordon's 2010 film k.364 – thank you to Kay for welcoming us and for your two introductions.