Futureways – Rita Mcbride
Thanks to a clever Santa, I've been loving early bedtime with Futureways and Heartways – edited by Rita McBride.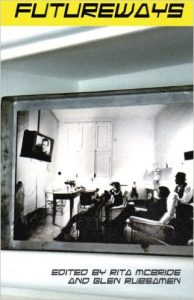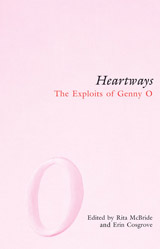 "Futureways is a unique collaboration between the Whitney Museum of American Art, Printed Matter, Inc., and Arsenal Pulp Press. Futureways is a faux science fiction "novel"; each chapter is written by a different contributor, all of whom create fantastic stories that simultaneously work within and outside the genre.
Futureways is the story of an art exhibition in the distant future, the biennale of a future civilization. With humour and imagination, each chapter deals with the transport of art objects to the venue of the biennale, a task difficult enough in the modern era but even more tenuous in the imagined futures of the writers. Throughout it all, art, fiction, and the act of imagination are taken to task, resulting in a book that is both satirical and forward-thinking.
Conceived by internationally acclaimed artist Rita McBride, Futureways is the second book in the Ways Series. Subsequent titles include Crimeways and Myways, which include more than fifty different contributions by artists, architects, writers, journalists, scientists, curators, and critics who exploit and decipher genre writing with an entertaining and refreshing collective structure.
Futureways contributors include:
Laura Cottingham, Nick Crowe, Aline Duriaud, Nalo Hopkinson, Nico Israel, Matthew Licht, Peter Maass, Rita McBride, Glen Rubsamen, David Schafer, Mark von Schlegell, Rutger Wolfson, and Alexandre Melo (Brad Cherry, trans.)" – from Arsenal Pulp Press website.