Also at the Tramway is this show by Fiona, Sophie and Maeve (Jardine, Dyer and Redmond). The 3 screen video is particularly luscious. Lots to see and hear around the show too – I'll be fitting in Soft Focus by Mairi MacKenzie (26th July 2pm) and the second part of Anna McLauchlan's new performance (23rd July 7pm). The first part involved Lynx, so sorry my nose missed that one. Reminiscent of L.Y.N.X. days at school church with Carolyn Deveney perhaps..?
From the Tramway website…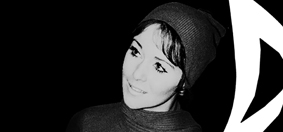 An exhibition of newly commissioned work by artist Fiona Jardine and designers Sophie Dyer and Maeve Redmond that explores the dialogue between graphic design, visual art and historical and fictional writing. Curated by Panel.