…is now mostly private.
To watch my work, please email me for a password.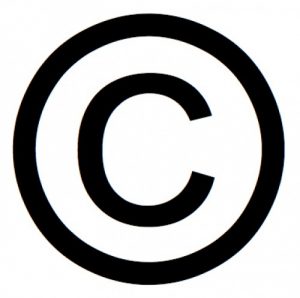 NO BUDGET COMPETITION – GENERAL
The NoBudget-film is both the festival's origin and its laboratory. It creates an environment for radically subjective views, for experimenting, marginal, borderline, demanding, non-commercial and innovative short fi lms. NoBudget puts attitude and the creative process into the limelight. There are two prizes in this category: One is awarded by the audience, the other one by a jury.
NO BUDGET COMPETITION 2015 IN DETAIL
Our usual perspective is transformed, visual conventions are challenged, and we witness something that has never been before. The experiment starts. A recurring visual pattern is the kaleidoscope, whose layers fragment and reflect the individual image.
Recurring sounds are monotonous computer voices. As a result, we can only find the right definition for this phenomenon in digital search and translation engines.
The only possible reaction is complete surrender, dedication and devotion. Submit yourselves to the flood of images. Hybridised fragments and bizarre visuals lead us to new worlds. Only some hundred kilometres away and full of creatures with strange habits that perform complex rituals.
A colourful collage under the influence of mind-altering substances. In the midst of ravel and bustle, we wonder how the mouse got on drugs and the whale entered the suburban train car. Who is hypnotizing whom and in which film? When did we lose the grip on reality?
The aesthetics of VHS create nostalgia, formats dissolve, the material is digitally and analogically distorted, rendered, newly compiled and combined with sound. It is a cosmos of its own in which moving images do not only communicate with the outside, but between each other as well. The conventional audience of watchers dissolve. It is drawn into the vortex and integrated into the experiment.
Artists celebrate a unique handwriting, take disputable formal decisions, photograph courageously and edit unconventionally. Compositions of current affairs illuminate the present, leading to philosophical contemplations, universal questions and existentialist considerations.
Subtle oscillations occur, the experiences made increase our attention for dysfunctional systems and bull-headed characters. Found and incidental footage as well as re-enacted and staged events confound our memory. Interpretation and re-interpretation lead to varying perceptions and we start to doubt the experienced.
All this leaves us confused, touched, and impressed. Only time will tell if something important happened here, and what of it will remain.
Text Sarah Adam
Film selection Sarah Adam, Anja Ellenberger, Anna Leimbrink, Sandra Lösel, Felix Piatkowski
Selected films NoBudget Competition:
243 – Ein stiller Mann / 243 – A Silent Man • Philipp Ramspeck • Switzerland 2014
La Baracca / The Shack • Federico Di Corato • Italy 2014
Bétail • Joana Sousa • Portugal 2014
Bikini • Daniel McIntyre • Canada 2015
Bine a i venit în casa mea / Welcome To My Home • Alberto Gutiérrez, Jaume Quiles • Spain 2014
Blue Signal • Michael Yaroshevsky • Canada 2014
Chi-ken • Andrei Sopon • Great Britain/Romania 2014
Un Cuento de Amor, Locura y Muerte / A Tale of Love, Madness and Death • Mijael Bustos • Chile 2015
Dokument: Hoyerswerda | Frontex • Thomas Kaske • Germany 2014
Elävältä piirtyneet / Those Drawn Alive • Jukka-Pekka Jalovaara • Finland 2014
F For Fibonacci  • Beatrice Gibson • Great Britain 2014
Fok Nabo Distorio • Francesco  Rosso • Estonia 2014
Libre maintenant / Free now • Pierre Liebaert • Belgium 2014
Linnut, sylilaitteet • Jussi Reittu • Finland 2014
Mainsqueeze • Jon Rafman • USA 2014
Masks • Amitai Arnon, Ester Bires • Israel 2015
Mesh Aalysis • Thomas Wagensommerer • Austria 2013
Milky Way is our Galaxy • Olli Ilpo Salonen • Finland 2014
Moshka • Andrey Flakonkishochki • Russia 2014
My brother in red and blue • Alina Ozerova • The Netherlands/USA 2014
Nü • Daniel Ulacia • Mexiko/Deutschland 2014
Occurrences of Light • Cory Dahn • USA 2012
Ochen' dolgaja plastinka / Very Long Play Vinyl • Vladimir Morozov • Russia 2015
Operation Castle • Filip Gabriel Pudlo • Poland 2013
Peter • Jane Topping • Großbritannien 2014
Punkt 9: val av andre vice talman / Second Deputy Speaker • Maximilien Van Aertryck • Germany/Sweden 2015
RekonGrodek • Devin Horan • Margherita Malerba • Germany/Poland/USA 2014
SexPol • Jörg Weidner • Germany 2014
A Short History of Decay • Shih-Chieh Lin • Taiwan/USA 2014
Somewhere Between Something and Nothing • Paul O'Donoghue • Ireland 2015
Une souris verte / A green mouse • Devos Morgan • France 2014
Sous Couleur de l'oubli / Digital Memories • Ismael Joffroy Chandoutis • Belgium/Belize/Gabun 2014
They call us the enemy • Pim Zwier • The Netherlands 2015
Transitus Angeli • Stewart Collinson, Andrea Szigetvári • Great Britain/Hungary 2014
La Vague • Irene Munoz Marin • Switzerland 2014
Vermin • Mauro Fariñas • Germany 2014
Who can be happy and free? • Lyubov Matyunina • The Netherlands/Russia 2014
Zinoviev's Tube: Tape 2 of the Inner Trotsky Child Series • Jim Finn • USA 2014
JURY NO BUDGET COMPETITION
The Jury Award of the NoBudget Competition is worth 2,000 euros.
NoBudget Audience Award ›The Optimistic View‹ (1.500 euros)
Mick Hannigan
Mick Hannigan is Co-Director of the IndieCork Film Festival, an event he founded with Úna Feely. For many years he was the Director of Cork Film Festival, which he developed as the premier festival for shorts in Ireland. He worked as Cinemas Director of the Irish Film Centre before establishing the Kino Arthouse Cinema in Cork that he ran for 13 years. He has served on the boards of the Federation of Irish Film Societies, the Irish Film Institute and the Irish Film Board.
Rainer Kohlberger
Rainer Kohlberger was born in Linz, and he lives as a freelance film maker and media designer in Berlin. His algorithmically composed works notch themselves from the reductionist aesthetics of flatness, drones and interferences. In this way the noise is inherent in the pictorial worlds and the soundscapes – it exerts a fascination, a sense of the infinite, which is both the ultimate abstraction and inveterately fuzzy. His works have been shown internationally in different formats and contexts, as films, room installations and live performances.
Elina Rislakki
Elina Rislakki has been working as the CEO of the Finnish Film Contact since 2010. The Finnish Film Contact is a publicly funded non-profit organization that distributes documentaries, short films and children's films nationally. Rislakki is also the director of the Helsinki Short Film Festival, one of the longest running film events in Finland. She has a radio show about film (›Filmikelat‹) at Radio Helsinki, and also moderates film-related discussions at festivals and other events. Furthermore, she is produces independent films, writes about films and occasionally teaches films courses.
I should be doing other things. I made this instead.
Email me for a password and watch:

No art for me this weekend, well not visual art. Instead a magic night at the Old Hairdresser's with Gummy Stumps, Tut Vu Vu and The Rebel. Pints of lager, roll and chips – old school Saturday night.
Also at Tramway was a  new film by Grace Schwindt:
'London-based German artist Grace Schwindt presents a new film at Tramway,Only a Free Individual Can Create a Free Society in which she revisits discussions witnessed during her childhood, surrounded by radical leftwing individuals in Frankfurt, Germany. A text appears in various forms throughout the film, based on an interview with a former activist who took part in the student movement in Germany in the 60s and 70s. During the interview, she questions how freedom was, and is, understood, who has access to it and what political and social structures need to be in place to create a free society.
Dancers inhabiting a series of sets recite the interview while performing a precisely constructed choreography. The score denotes a strict rhythm between stillness and movement, in which the body is positioned through a precise relationship to space, other bodies, objects, speech and images. Sets, props, costume, lighting, sound and camera movement come together to form a melodic composition where the script functions as a score and each element of the film forms part of a choreographic schema.'
This May Day weekend treats included Mick Peter's new show at Tramway:
'Pyramid Selling is a solo exhibition of new sculpture. It draws on a number of sources, including those of literature, commercial illustration and graphic design. Mimicking the tropes of 'witty' graphic design from the 60's and 70's, the exhibition takes a satirical look at the role of the individual against the backdrop of industry and labour (the making of his exhibition at Tramway included). The sculpture groups taken together set up a conversation between contradictory modes of representation as well as notions of commerce and fabrication.'
From Gordon Boag, Media Officer, Glasgow Life

30 April 2015
GALLERY OF MODERN ART EXHIBITION TO CELEBRATE THE ACQUISITION OF WORKS INSPIRED BY THE GLASGOW WOMENS LIBRARY
A new exhibition featuring works, which celebrate the 21st anniversary of Glasgow Women's Library and Scotland's only women's library, is opening at Glasgow's Gallery of Modern Art. 12 of the works which featured in 21 Revolutions series which celebrated the anniversary have been acquired for Glasgow's Collection and are the starting point for Ripples on the Pond which will open on May 1 and will run until early next year in Gallery 4.
Ripples on the Pond relates the newly acquired works to others which are already in Glasgow's collection and are presented as a conversation between the works and the Modern Edinburgh Film School and LUX Scotland artists screenings which are being held in the gallery and beyond. Visitors to the exhibition are invited to be part of the conversation which is expected to grow and change like ripples.
The exhibition will also explore how women use paper as part of their significant practice and for Ripples on the Pond paper can also mean photography. Bringing the exhibition together has also enabled our staff to learn more about the breadth and depth Glasgow's collection and how works relate to each other.
Councillor Archie Graham, Chair of Glasgow Life said: "Glasgow Women's Library is unique in Scotland and it is entirely appropriate that these works which were created to mark its 21st anniversary have been acquired for Glasgow's unique and globally recognised collection. Ripples on the Pond will serve as a starting point to understand how these acquisitions relate to works which have previously been in the collection and we will welcome as many contributions as possible to what will surely be a fascinating conversation".
Themes of play, landscape, feminism, place and visibility emerge in the exhibition is coming into being we are learning more about the works in the collection and understanding the genealogy of practice, both locally and internationally, of women artists living and working in Glasgow.
Helen de Main, whose work January 1987, from 21 Spare Ribs (2012) with the text Ripples on the Pond, features in the exhibition and gave it its name said: This work was commissioned by Glasgow Women's Library for 21 Revolutions and is inspired by the Library's collection of Spare Rib magazines. Spare Rib was an iconic feminist magazine that was published between 1972 and 1993 covering a wide range of feminist and political topics, as well as more personal and poetic stories. The text in this work is taken from the title of a piece of new fiction in the January 1987 edition of the magazine. The story reflects on how the consequences of personal actions can radiate out, like ripples on a pond, affecting others beyond our reach.
Alex Hetherington from Modern Edinburgh Film School said: Modern Edinburgh Film School is delighted to have participated in the development and making of Ripples on the Pond, and to have worked so closely with Gallery of Modern Art, Glasgow Museums, Affiliate: Thinking Collections and with LUX Scotland. Within this process the School has encountered questions that bring drawing and works on paper in close proximity to film and moving image and in turn to time-based media with the sculptural and the live, and to notions of sculpture on film, film and space and expanded cinema. Its 'poetic measurement' of the collection, the narratives it contains and intellect of the practices of the women artists on display brings to the foreground a sense of the collection of works on paper and the sister-essay of film in response as a consciousness and a voice. One that resonates with what artist Rose English has observed on the "longevity and strength of the ephemeral." The project has captured live conversations with selected artists at interesting points in their development, careers and appraisal, and has had the privilege to discuss works in progress, new films and future experiments. And as the film programme and exhibition unfold over its lifetime I hope the project generates vital and lively questions and conversations on the subject of collecting, visibility, media choice and women artists and moving image emerging from Scotland.
Notes to Editors
Artists whose work features in Ripples on the Pond include Sam Ainsley, Claire Barclay, Georgina Beier, Vanessa Bell, Kate Davis, Helen de Main, Jacqueline Donachie, Joan Eardley, Karen Guthrie, Ilana Halperin, Barbara Hepworth, Louise Hopkins, Roni Horn, Bet Low, Patricia MacDonald, Mari Mahr, Shauna McMullan, Jacki Parry, Ciara Phillips, Nina Pope, Carol Rhodes, Zineb Sedira, Lucy Skaer, Jo Spence, Corin Sworn, Amanda Thomson, Jane Topping and Alison Watt.
Moving Image programme in the projection space (confirmed to date):
Corin Sworn, Anne Colvin, Sarah Forrest, Anne-Marie Copestake
Modern Edinburgh Film School: Artists in the programme and essay for Affiliate: Thinking Collections (a University of Glasgow programme funded by Creative Scotland) – Anne Colvin, Sarah Forrest, Anne-Marie Copestake, Rosalind Nashashibi, Allison Gibbs, Karen Cunningham, Mairi Lafferty, Annabel Nicolson, Lauren Gault, and Catherine Street
Ripples on the Pond has been developed with Affiliate: Thinking Collections (a University of Glasgow programme funded by Creative Scotland) and Modern Edinburgh Film School, along with LUX Scotland and Glasgow Women's Library
FILM OPEN – Programme Times & Running Order
Two one hour programmes will be screened on alternative evenings from May 1-4th at Spike Island.
Index: Part 1     Friday 1 May at 5.15pm in the Associate Space, Spike Island
Index: Part 2     Saturday 2 May at 5.15pm in the Associate Space, Spike Island
Index: Part 1     Sunday 3 May at 5.15pm in the Associate Space, Spike Island
Index: Part 2     Monday 4 May at 5.15pm in the Associate Space, Spike Island
Index: Part 1:
Warren Garland, Welcome to Baltia, 2014, 4 min
Jack Saunders, Post-Incubation, 2014, 7 min
Lewis Den Hertog, Protein Shake – Episode 1, 2014, 15 min
Karen Cunningham, Development, 2000-15, 9 min
Susannah Stark, Coatl, 2015, 2 min
Fred Pederson, Mannequin, 2014/15, 2 min
Emma Charles, After the Bell, 2009, 4 min
Liam Allan, To the free spirits in all cultures that Soichiro Honda typifies, 2014, 14 min
Matthew Parkin, One Touch Reworked, 2014, 10 min
Maryniak and McLean, Adam and Eve in the Garden of Sweden, 2013, 1 min
Index: Part 2:
Stuart Layton, You never wash up after yourself, 2014, 3 min
Toby Huddleston, Apathy, 2010, 7 min
Charlie Tweed, Archimeters, 2012, 5 min
Jemma Egan, Buns, 2015, 1 min
Alexander Story Gordon, Urr/Err, 2011, 8 min
Jane Topping, Teeth, 2014, 2 min
Aideen Duran, Oblomov's Dream, 2014-15, 18 min
Grace Williams, V is for Val, 2013, 30 sec
Dan Auluk, Move Closer, 2014, 4 min
Laura Yuile, Identified Objects, 2015, 4 min
We are taking bookings on-line for the Film Open. ​If you're not too far away, we hope that you might join us.  There's a preview and after party on Friday night for Spike Open.  Throughout the weekend there are open studios alongside interventions and happenings throughout the building.
http://www.spikeisland.org.uk/blogs/2015/04/29/announcing-artists-chosen-film-open-2015/
http://www.eventbrite.co.uk/e/film-open-2015-tickets-16789079589
http://www.spikeisland.org.uk/events/exhibitions/spike-island-open/