Peter screening at Studio des Ursulines 20/09/14
Studio des Ursulines is a legendary Paris film theater, and one of the oldest to be still running, opened on January 21 1926. It showed "Entr'acte" by René Clair, and "Freudlose Gasse" (Joyless street) by Georg Wilhelm Pabst, introducing Greta Garbo.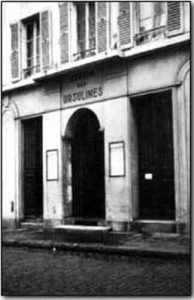 Then it became a famous "Art and Essay" film theater, and when the "Jules and Jim" trio by François Truffaut go to the movies, the scene is shot at the Ursulines.
On February 9 1928 the cinema premiered the Germaine Dulac film "La Coquille et le Clergyman"(The Seashell and the clergyman), considered as the first surrealist picture.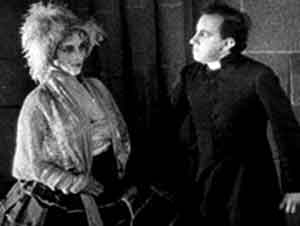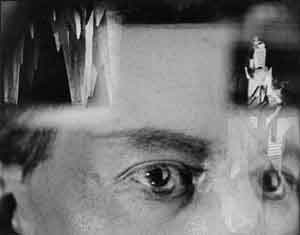 The film script had been written by Antonin Artaud, who probably wished to play the leading part, but Germaine Dulac shot the film without his collaboration. This premiere was attended to by André Breton, who read loud Artaud's script while the film was running. Audience outrage caused the offended Germaine Dulac to faint and went on until three in the morning.