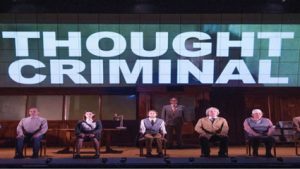 Forgot to mention that I witnessed this at the Citz last week. 2 hours straight through, folk walking out and as much gore as I've seen on a stage. And I've seen a few Macbeths. Early concerns that it was too televisual soon melted with a thrice-repeated canteen discussion. And a finish that took more than a little from The Handmaid's Tale – it was as good an adaptation as I think I'll ever see.
And still one of my favourite books. All novels should have glossaries shouldn't they? 1984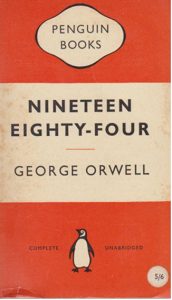 And the 1984 film version is excellent. John blooming Hurt.